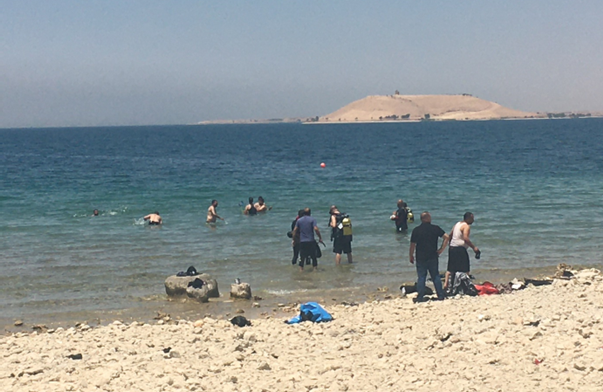 Mission in Syria – June 2022
From June 19 to July 3, our project manager in Syria went in the Northeast of Syria (NES) as part of the mine action project for the benefit of the population and displaced persons in Northeast Syria. The main objective of the project is to contribute to improving the security of the living environment of the population and displaced persons in NES by carrying out specialized demining operations and risk awareness.
More concretely, the aim is to carry out clearance operations in the governorate of Ar-Raqqa following information gathered during non-technical surveys and EORE sessions, to build the capacity of local teams and consolidate field processes, to promote awareness of the risks related to explosive devices through capacity building of EORE teams (explosive device risk education), to develop a response capacity in areas controlled by the SDF and to strengthen the technical and organizational capacities of the local office teams.
The mission began with a visit to the local office in Erbil, which provided an opportunity to discuss the launch of the demining project in Iraq, to compare the NES and Iraq projects, to understand how the Erbil office operates, and to learn about the security environment in NES.

Our project leader continued her mission by visiting the project activities. First, there was an initiation to the confined and perilous environments training at the base. This was a full-scale training to simulate an intervention on the roof of a non-accessible building. Finally, she traveled to Taqba Lake located about an hour's drive from the city of Raqqah, to attend a day of training. The lake is an ideal training area for divers because it does not contain as much current as the Euphrates and the depth is sufficient to perform scuba diving exercises.
The drafting of a future project in line with the current one is also underway. Indeed, the main objective of this mission was to ensure the drafting of the new project which will allow a specialization and a continuous training of our local team. As such, meetings were organized with the NES field team to provide technical details on the project and in particular the specializations of demining in perilous/confined and underwater environments. Finally, the mission ended with a meeting with the local authorities.