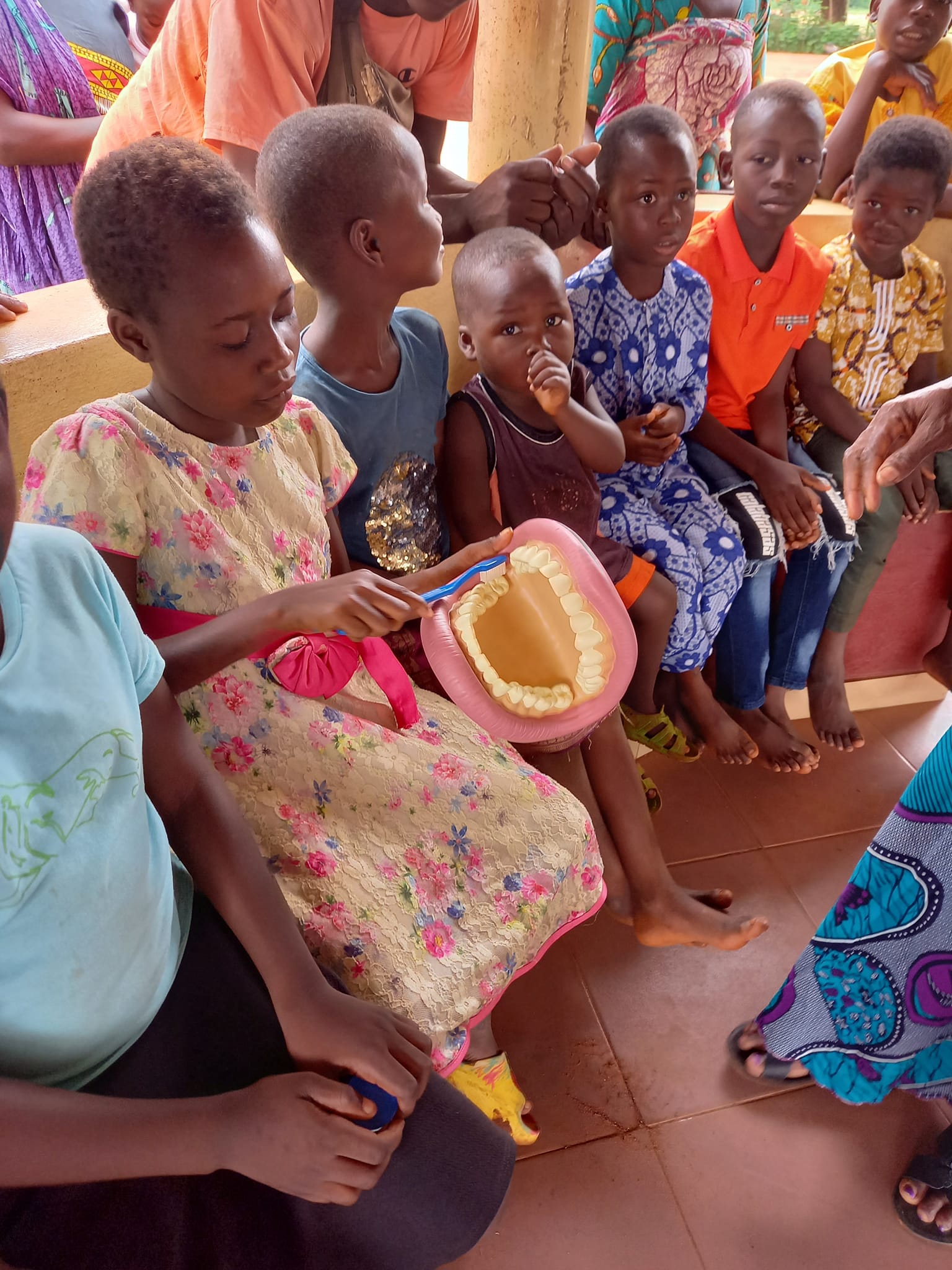 Mission in Togo – June 2022
From 8 to 26 June, 2022, HAMAP-Humanitaire went to Togo for a medical and social action for population of the canton of Tchékpo.
25 000 inhabitants live in the canton with an unique country hospital located 20 kilometers usptream. Otherwise, there is just a dispensary, without doctors. There are only doctors from Lomé who come twice a year for the follow-up of chronic patients.
A request for intervention to help the most disadvantaged local populations in the field of health and to to compensate for the medical desert has been sent to HAMAP-Humanitaire. It was then decided to create a partnership between HAMAP-Humanitaire and two associations, Yotonor and Ange, in order to concretize and perpetuate our actions in Togo.
The days were composed of medical consultations bewteen the villages of Tchekpo, Djigbe and Deve. Our volunteers were accompanied by a doctor or nurse and a translator.
In total, it was 11 days of consultations on three sites, 4 days where our team was dedoulled to cover two sites in, 1052 ocnusltations and 255 nurse cares.
In total, there were 11 days of consultations on three sites, 4 days when our team was doubled to cover two sites simultaneously, 1052 consultations and 255 nursing care.