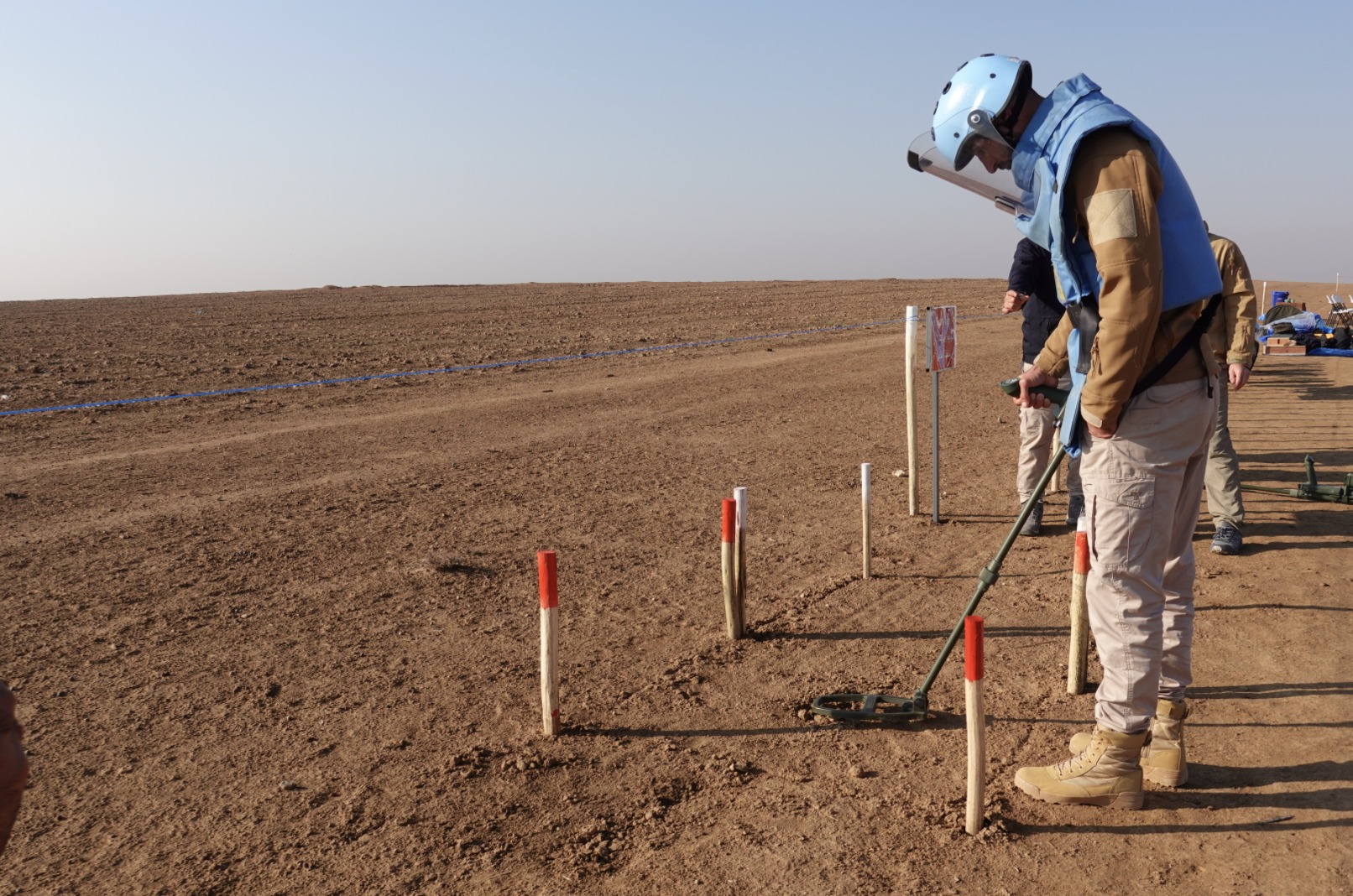 HAMAP-Humanitaire supports local and displaced populations in Northeast Syria
As an actor specialized in mine action, HAMAP-Humanitaire supports local and displaced populations in Northeast Syria for prevention of risks related to explosive devices and the securing of living areas after armed conflicts. Even if the fighting is over at Raqqah, the danger of explosive device is still present, preventing the return of population and preventing the rehabilitation of cities and infrastructures. The resources given to humanitarian help are blocked by access difficulties, movement and action on intervention places judged to be dangerous.
HAMAP-Humanitaire provides the population and to humanitarian aid organizations with two teams of sensitization and non-technical investigation to mark the presumed dangerous areas, with two demining teams to clear depollute marked areas and make possible the reappropriation of the places. Nowadays, HAMAP-Humanitaire continue its engagement with the development of two specializations:
–         Hazardous/confined environment clearance training for securing bombed-out buildings, tunnels, and shafts
–      Training in demining and underwater environments to secure irrigation canals and clean up the Euphrates River, which poses an imminent danger to access to water and to local populations, especially fishermen and children
In four years, demining teams of HAMAP-Humanitaire have achieved the following results:
–          – Released 3,080,000m2 of cleared land
–          – More than 10,000 explosive devices removed and destroyed
–          – Nearly 1,000 risk education sessions conducted
HAMAP-Humanitarian is committed to the sustainability of its activities through the strengthening of technical skills of local teams trained by international experts.
This project has been realized with the support of: