INTRODUCING HAMAP-Humanitaire, an NGO
Founded in 1999, HAMAP-Humanitaire is a non-government organisation (NGO)promoting developmental support.The organisation's vocation is to take concrete steps to ensure that more and more men, women and children have access todrinking water, sanitary facilities, education, health care and security.The organisation's goal isto assist and strengthen the work of local partners, supporting their needs from the start right through to a project's completion and then further on into the future. The activities of HAMAP-Humanitaire are based around four key areas: engineering, health, education and action against landmines.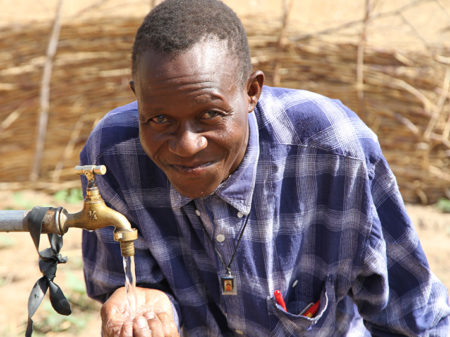 Today, HAMAP-Humanitaire supports thirty projects in twenty-one countries.
Facts and figures for NGO HAMAP-Humanitaire:
175 supporters
400 members
157 active volunteers
5 employees
162,000 beneficiaries
For a full presentation of the organisation,click here.