At a time of rising power of selfishness, individualism, jealousy and envy, it seems necessary to us to claim that every man , every woman, every child is absolutely considered with fraternity, otherwise the human condition would have no meaning.
Everyone's duty is to help in trying to bridge the gap that differences in luck have created.
HAMAP Humanitaire has adopted the following charter in order to set out its commitments and its ethics vis-à-vis its local partners, in the search for a sustainability of actions for beneficiary populations.
1. Philosophy, ethics of action and independence
HAMAP Humanitaire is a non-profit international solidarity association which acts in compliance with the various regional and international charters and declarations relating to Human and Peoples' Rights in a constant concern for neutrality. HAMAP Humanitaire is an independent structure acting without ethnic, political or religious consideration.
HAMAP Humanitarian actions are always directed towards the most needy populations without distinction of origin, nationality, religion or social condition.
Aware that its actions could place it in a position of power vis-à-vis local partners and beneficiary populations, HAMAP Humanitaire is concerned to always apply a decision-making process participatory and fair, both internally and in its relations with partners.
2. Desire for lasting results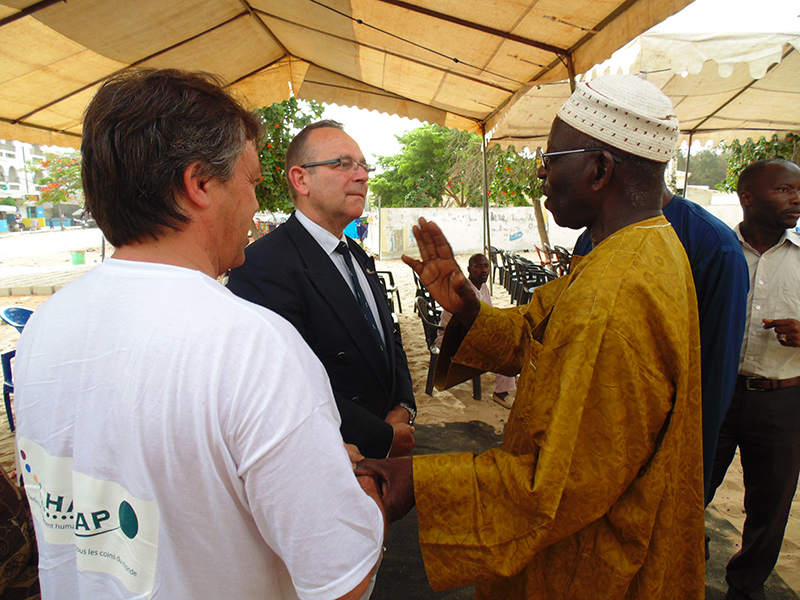 HAMAP Humanitaire is only committed to projects supported by local partners, which meet a demand and well-identified needs of the beneficiary populations.
Concerned about the consistency and sustainability of its action, HAMAP Humanitaire always seeks to establish close long-term relationships with its local partners. HAMAP Humanitaire has a logic of support via a transfer of skills leading to capacity building of the beneficiary populations.
3. Transparency
HAMAP Humanitaire undertakes to report transparently on all of its activities as well as on the origin and use of its funding, by providing information reliable, complete, verifiable and regular available to the public and to the various stakeholders (members, partners and beneficiaries).
4. Funding
HAMAP Humanitaire is open to all sources of funding, private and public, as long as these do not go against its philosophy and ethics, nor call into question. cause its independence, freedom of action and probity. HAMAP Humanitaire refrains from collecting funds or establishing partnerships with organizations whose activities could endanger the integrity of individuals or the environmental balance and which could be legitimately suspected of sectarian aberrations in the terms defined by " The Interministerial Mission for Vigilance and the Fight against Sectarian Drifts: MIVILUDES ".
HAMAP Humanitarian, it is the daring of humanitarian commitment in all corners of the world, with respect for human dignity, to achieve a strengthening sustainable capacity of populations in difficulty.