In an age where egoism, jealousy and greed are rising to the fore, we feel we must make a stand to demand that every man, woman and child is considered as an absolute equal. Otherwise, our human condition has no meaning.
Each and every one of us has a duty to offer their help to try and bridge the enormous gap created by individual differences.
HAMAP-Humanitaire abides by the following charter to show its commitment and ethical stance towards local partners in a quest for long-lasting aid to help recipient populations.
1. Philosophy, ethical action and independence
HAMAP-Humanitaire is an international not-for-profit support association that acts in accordance with different Human and People's Rights charters and declarations in various regions and across the globe, always respecting neutrality. HAMAP- Humanitaire is an independent body that acts without ethical, political or religious discrimination.
The actions of HAMAP-Humanitaire aim to help populations that are most in need, without distinguishing between their origin, nationality, religion or social position.
HAMAP-Humanitaire is aware that its actions could place it in a position of power in relation to local partners and recipient populations. Therefore, it keeps a close eye on always making collaborative and fair decisions both internally and in relations with partners.
2. Achieving sustainable results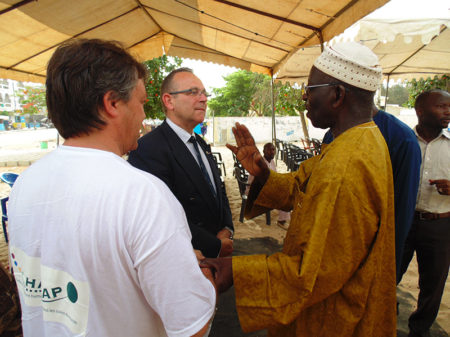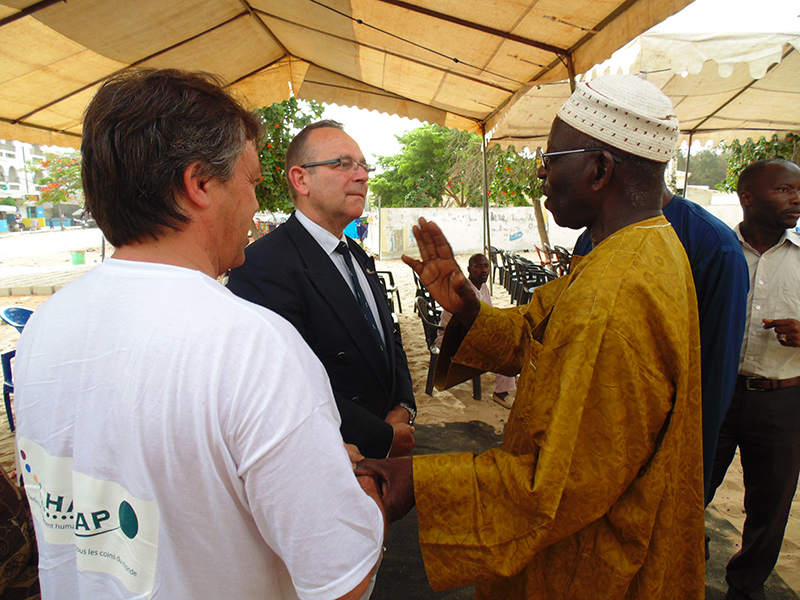 HAMAP-Humanitaire only gets involved in projects that have the support of local partners and that respond to the clearly-defined requests and needs of recipient populations.
Always mindful of carrying out actions that are coherent and sustainable, HAMAP- Humanitaire constantly seeks to set up close, long-term working relationships with its local partners. HAMAP-Humanitaire believes in offering support through transferring skills to increase the competencies of recipient populations.
3. Transparency
HAMAP-Humanitaire is committed to transparency in all its activities, as well as in sourcing and using finances. The association provides reliable, complete, periodic, audited information to the public and the various stakeholders (members, partners, beneficiaries).
4. Finances
HAMAP-Humanitaire is open to all sources of finance, whether private or public, as long as these do not go against its philosophy and ethics and do not bring into question its independence, freedom of action and probity. HAMAP-Humanitaire never obtains funds or sets up partnerships with organisations whose activities could threaten individual integrity or environmental harmony. It does not obtain funds that could legitimately be suspected of coming from sectarian sources within the terms defined by the "Inter-ministerial Mission for Vigilance and Combating Sectarian Aberrations: MIVILUDES".
HAMAP-Humanitaire takes bold steps for humanitarian commitment in every corner of the world while respecting human dignity and strengthening the long-term abilities of struggling populations.