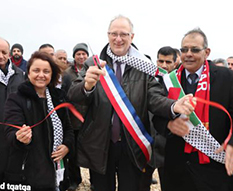 Soutenez la campagne de dons HAMAP en Inde
In India, the Covid 19 is also striking. The girls and their families followed by Un Toit A Bombay (UTAB), partner of HAMAP-Humanitaire, are impacted: the day center of GIFT, the Indian NGO which on site does a wonderful job, has been closed since March 25 . Everyone should stay at home. It's terrible when the only shelter is a plastic hut in a slum.
Make a donation to help the families we have been following for years.  
To make a donation click on: 
https://www.apayer.fr/fr/index.html?idCible=hamap and specify in reference" India 2020″